Music for Young Children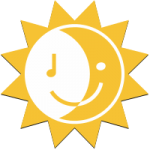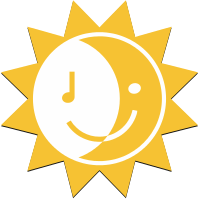 Music for Young Children is about children having fun while learning music and playing piano.
We feature the following activities in all of our classes: playing songs and technique at the piano, playing solo and as an ensemble, singing songs and solfege with hand signs, playing in rhythm ensembles, reading and writing musical notation, listening activities, movement with music, musical games, ear training, theory and composition.
Classes
Classes are 50 minutes long, and run once a week for 34 weeks.  Class size is up to 6 students.  There are several classes daily, so please check the schedules under class times.
Recitals
The class includes 2 recitals; one in the fall, and one in the spring.
Program Overview
Sunshine 1
Beginning students are ages 3 and 4. Sunshine students learn through a cast of "critter" friends that make musical concepts come to life in an age-appropriate way. The activities, songs, puppets, games and stories hold the attention of this age group. Sunshine students learn notes on the piano and as notation on the staff.
Sunbeams 1
Beginning students are ages 5 and 6. The Sunbeams program continues to use critter stories and songs to engage young learners, but also move quickly into reading notes and playing the piano with two hands.
Moonbeams 1
Beginning students ages 7 and up. Our Moonbeams want "quick results" and the songs, ensembles and keyboard repertoire are designed to support their growing sense of independence. Students in the third and final year of Moonbeams are prepared for a Grade One Conservatory Examination.
Registration Form
You register using this online form
Teachers
Natalia Ryjanovskaia
Tania Maalouf
Marlene Tak
Ottley Whitby
Samantha Atkinson
Policies
Click here to find out more about commitment, punctuality, and other important Musica Music School Policies.