Private Lessons – Studio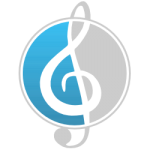 Private lessons provide one-on-one attention at a supportive pace. All styles from classical through to pop and rock are offered. Students can prepare for conservatory examinations and festivals, or perform at our Musica recitals, or just master their favourite tune for the fun of it.
Lessons and Prices
Lessons are customized to each student's unique interests and abilities and available every day of the week.  Pricing is $38.50 per 30 minutes and sold in 9 week sessions. Family and multi instrument discounts are available.
Questions?
Contact info@musica.ca for more information.